Transitions
Paul Mooney (Paul Gladney) Aug 4, 1941–May 19, 2021
Mooney was a well known comedian, writer, actor and social critic, best known for writing for Richard Pryor, and the Chappelle Show
Terry Collins
Jan 29, 1936–Jun 8, 2021 Collins was among those protesting in 1968 at SFSU for the establishment of an Ethnic Studies department; he was the co-founder, president and on-air personality of KPOO radio
A Virtual Exhibit
The Black Family Through The Artist Eye has been added to our Exhibits.
Harlem of the West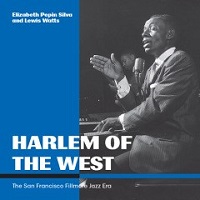 Harlem of the West reissued, authors Pepin and Watts,
and Sam Peoples, featured at Flower Piano,
Sep 20th @ 3 pm
In the Archives with Berlinda Davidson
You probably have never heard of this woman. Not one of the volunteers working in the archive inventory project had. Yet, there was her handwritten name on many of the musical scores and sheet music in the archive. Clearly, she played piano well, or at least sufficiently well to play classical music. Dated 1919 and 1920, she would be an early 20th century San Franciscan. To read more click here.
Our facebook account

Society's newsletter available Online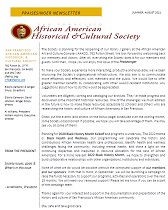 You may download the newsletter from the PDF reader
Welcome
The San Francisco African American Historical & Cultural Society is a membership-based non-profit, open to people of all ages, races, and ethnicities who support our mission. Founded in 1955, the Society is the oldest institution of its type in the western United States.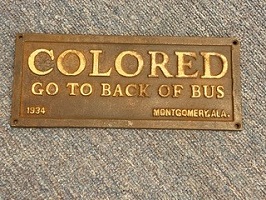 The Society is an active participant in the civic conversation, advocating for the African American community, seeking to instill pride in heritage and respect for our culture and contributions to society. It does so through telling San Francisco's story from the African American community perspective in lectures, symposia, public programs, public comment, exhibitions, printed materials, guided tours and more.
The Society collects, preserves and uses archival and print resources depicting economic, political, cultural and religious life of San Francisco's African American community and how the community has contributed to the broader society.
Since 1955, the Society leads an annual San Francisco Black History Month program based on the theme selected by the Association for the Study of African American Life and History. Join us at City Hall for the annual kick-off.
When we re-open post-COVID emergency, visit us at our Library and Gallery located at the African American Art and Culture Complex:
762 Fulton Street, 2nd floor, San Francisco, Ca 94115
Call us at 415-292-6172
Admission is free. However, donations are encouraged and greatly appreciated.
Go to the Contacts tab to apply for membership and/or enroll in our mailing list.
Black Lives Matter / Stop AAPI Hate
We continue to support the Black Lives Matter movement. We reject and denounce the violence used against our Asian neighbors and friends. We believe that structural racism underlies the inequities that African Americans face and influence the hate and violence meted out on Asians. Structural racism must be dismantled and replaced with structures that help improve the lives and the futures of African Americans, other people of color, and marginalized groups.Thanks to freedom fighters of California's African American past upon whom today's freedom fighters stand.
If you wish to connect with African American history, which includes that of local and California freedom fighters, please don't hesitate to contact us; and when able, visit the Society to call upon our resources.
Here are a few resources to check out:
Black Fatigue, Mary-Frances Winters: How racism erodes, mind, body spirit and how to heal.
Support Black-owned eateries in Berkeley and Oakland open for takeout.
Turning the Corner on COVID?
San Francisco and each of the other bay area counties had successfully reached the State-required low rate of hospitalizations and death and COVID positivity in the population in late May-early June. Unfortunately, the Delta variant has made its way to California and has forced the State and counties to return to greater restrictions: masks on inside. The Society hopes you are hanging in there and doing all you can to stay safe and healthy. Keep up to date on the latest information about restrictions, the pandemic numbers, and when this might be over by checking out your county health department's website.
For San Francisco vaccine sites click here: SF.Gov COVID-19 vaccine sites.
For San Francisco COVID-19 facts click here: Dept. of Public Health's website

The Society offices and gallery are closed for the immediate future. That hasn't stopped the Society functioning. Board and Society members are working from home – keeping contact with you through voicemail, email, website, facebook and online events. We want to hear from you; contact us at 415-292-6172 or info@sfaahcs.org with your concerns and questions.