Board of Directors
LOUIS GARRETT
Louis is a native of Marshall, Texas, graduate of Galileo High School, San Francisco City College, and San Francisco State College (now University). He is a retired administrator from the San Francisco Unified School District, Army Veteran, Master Mason of the historic Hannibal Lodge #1, San Francisco, Ca., established in 1852. He is married and is the father of five children.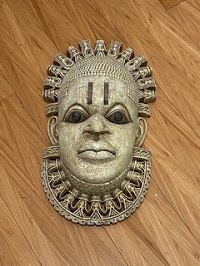 KIWAN GORE
Kiwan is a Wall Street Investment Educator with Evelyn & Company. Kiwan's industry experience includes 23 years of Trading, Operations, and Financial Consultation. She has a degree in Business and Finance from San Francisco State University. She is a "legacy" member, daughter of a civil rights/community activist and Society member, who taught Kiwan that Black History and community activism are very important to maintain in her life. She continues to work toward equality and equity for the African American community.
W. E. HOSKINS, DDS
Bill is the Executive Director of the Society. He currently practices Dentistry with the Department of Public Health and is the President of the Greater Bay Area Dental Society. He is also President of the Bay Area Investment Club.
ADDIE LEWIS
Addie Lewis is a Society member, having been first drawn to the genealogy resources workshops. She expressed her willingness to volunteer; and during the 2021 Black History Month, she became an invaluable asset as the shift from in-person events to virtual was in full effect. Ms Lewis began her career in education as a teacher before shifting her focus to sales, marketing and outreach. Her specific focus has been educational institutions, working now at an education non-profit. She brings a wealth of technological knowledge and expertise. Her personal statement notes that she supports and nurtures mission driven organizations in their efforts to push forward racial equity in both education and the greater community.
THOR KASLOSKY
Thor Kaslofsky has been a key player in the urban development world for over 20 years, specializing in social impact and catalytic real estate development, strategy, and community revitalization. In Thor's social impact real estate practice he works on large-scale, complex, community development projects and is a strategic advisor to nonprofit, government, and private clients. He most recently worked on the development of a nonprofit hub project in the Mission District, the Parkmerced project and previously on the first phases of the Hunters Point Shipyard/Candlestick Point project ("Shipyard/Candlestick") as a liaison between the community, the Mayor's office, the Navy, and the developer (Lennar Urban/Five Point). Thor also helped lead the workforce development aspect of the San Francisco Candlestick public housing revitalization known as HOPE SF. Thor contributes to his community by serving as a board member of the historic Bayview Opera House, the San Francisco Housing Development Corporation, and the Potrero Yard Modernization Project Working Group. He recently became a member of the Society and holds the distinction of being a great-great-great-grand-nephew of Williams Leidesdorff.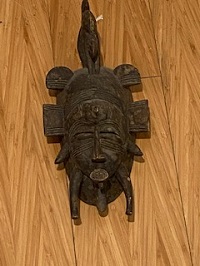 VIRGINIA SMYLY
Ms. Smyly is a retired Public Health professional. She is a native San Franciscan, a graduate of Lowell H. S., University of California at Berkeley, and UCB's graduate school, where she earned degrees in African American Studies, Anthropology, and Public Health. Her vocation is historian, and she is an amateur genealogist. Virginia heads the Society's archive inventory project.
ALFRED W. WILLIAMS
Al is the President of the Society and Chairman of the Board of Directors. He is the Founder and General Manager of Alfred Williams Consultancy, LLC, a San Francisco based public affairs consulting firm that specializes in community relations. Al has held senior management positions in the public, private and not-for-profit sectors.
MARISA WILLIAMS
Marisa, a "legacy" Society member, brings technology and 21st century themes to the Board. She has chaired the Society's citywide Black History Planning Committee and in 2018, produced the 13-minute video, "Black Migration", oral history interviews with 6 African Americans.